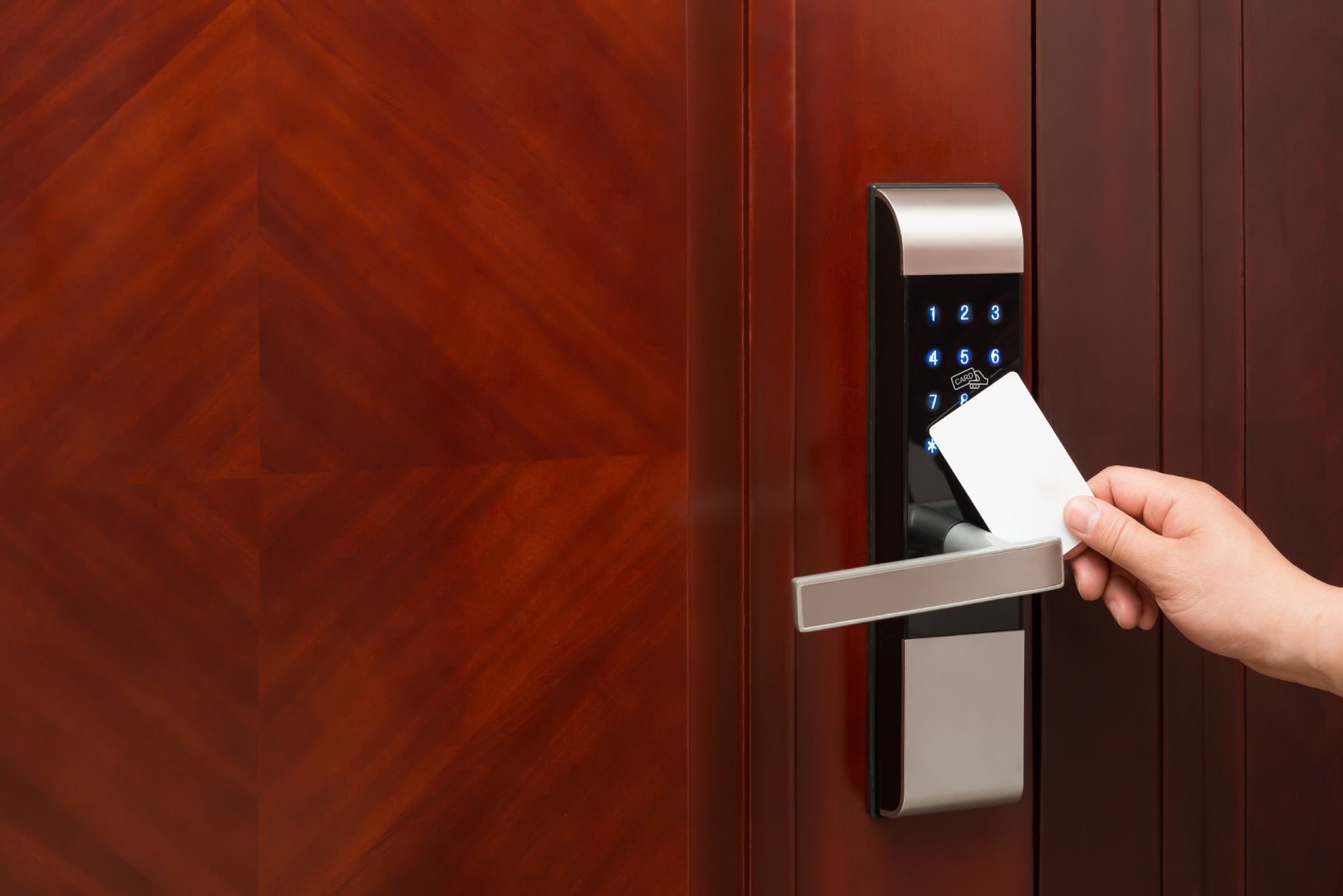 Convenient & Secure Entry and Exit: Keycard Systems for Hotels in Newfoundland & Labrador and Throughout Canada
Many hotels are upgrading their locking systems. Shouldn't yours have the same level of protection and convenience?
Ensure the safety of your guests and employees by installing RFID-enabled hotel keycard systems. Hotels in Newfoundland & Labrador can depend on the expertise of BABB Security Systems, with more than 40 years of experience, for successfully installing theft-proof keyless entry systems, mechanical locks, and hotel keycard systems. Our systems include keyless access management and smart function add-ons to provide extra security to specific areas of your building or hotel. Rest assured, all our hotel locking systems are access controls in conjunction with aesthetics, elegance and freshness. They ensure efficient operation and complete protection in the long run.
About RFID Key Card Systems
RFID (Radio-Frequency Identification) keycard systems are reusable, chip-based access cards that are fed with the guest information and collected during check-in. The information is logged into the RFID tag through hardware connected to the Front Office (FO) by which the card gets activated. Access granted is controlled by the program written on the cards. During check-out of the guest, the keycard is deactivated by the FO post the deletion of the guest information.
We Recommend Kaba® Keycard Systems
Install keyless door entry systems from Kaba® and improve the security of your hotels. These systems are trusted, convenient and have unparalleled security features. That is why you will see Kaba® keyless entry systems at most hotels, resorts, and businesses across the world.